PE
Our Vision
At St Thomas More's, we recognise that PE is a fundamental part of a child's primary education, which aids them to lead a full healthy and active life. Through a variety of exciting and stimulating activities, we strive to enable pupils to realise their full potential, develop skills, improve core body strength, appreciate imaginative performance and promote an enthusiasm for lifelong activity and fitness. Also, our children get chances throughout the year to also participate in PE homework competitions in which the top winners from each year group receive prizes linked to PE activities!
We teach Gymnastics, dance and Pilates in the school hall. Meanwhile, all other areas of PE are taught on the school field or play grounds. In both key stages, there is a long-term plan ensuring a broad coverage of all aspects of PE. This includes Pilates, games, gymnastics, dance, athletics, swimming and outdoor and adventurous activities.
We have used our Sports Premium Funding to employ a sports coach to support our staff in the delivery of the curriculum. We have seen a great increase in the enjoyment and motivation of the children, and the coaches are great positive role models. These coaches also provide an after-school programme designed to accommodate all different types of learners and abilities over the progression of the school year.
We take part in regular sports festivals and competitions, which allow our children the experience of competing against other children at different venues around South Yorkshire. Some of the events that we have taken part in during these festivals are sports hall athletics and football. We are always really proud of all of children when representing our school community. Please look at events page for more details.
We have also allowed our Y6 children to apply for the role of Sports Ambassadors. The 10 successful applicants were taken to Yewlands Academy for training with other children from the local schools. These children will be taking a leadership role within PE lessons throughout school as well as helping with festivals across different year groups.
During the summer term, we hold a sports day. During this great event, both key stages and FS2 join together to represent a country. The children take part in activities which includes and values all children. Parents are also invited to come along and cheer for the children!
We have taken part in city-wide PE events as well. For example, in the autumn term, we will be taking part in "active lessons" across the curriculum. In our school, we will be having active maths lessons in every year group during the week of 20th November (see more details in the newsletter). All year groups will be having 1-2 active lessons during this week linked to the maths curriculum for that year group.
From April 2018, schools will be required to publish how many Year 6 pupils have met the national curriculum requirements relating to swimming and water safety.
For St Thomas More's this is as follows:
Y6 co-hort 2017/18 93% meet NC requirements for swimming and water safety.
The NC requirements for swimming and water safety are as follows:
All schools must provide swimming instruction either in key stage 1 or key stage 2. In particular, pupils should be taught to:
swim competently, confidently and proficiently over a distance of at least 25 metres

use a range of strokes effectively [for example, front crawl, backstroke and breaststroke]

perform safe self-rescue in different water-based situations
Modeshift STARS Bronze Award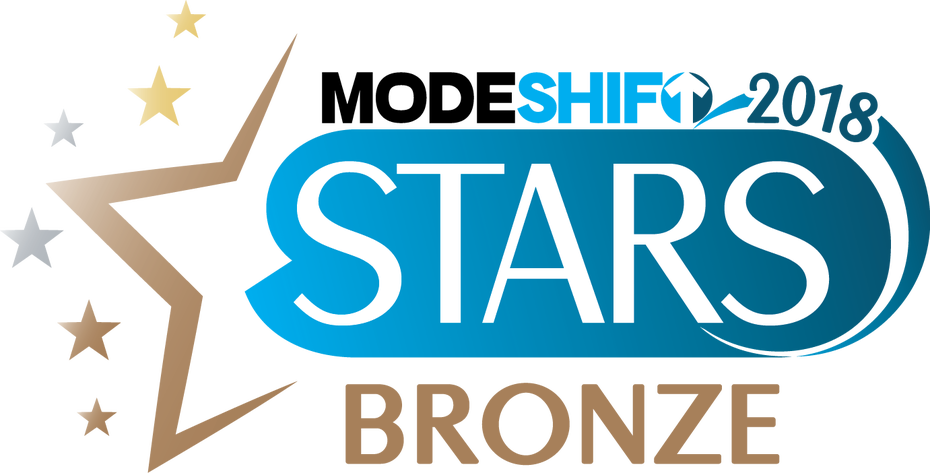 We are now a Modeshift STARS Bronze Accredited School! Well done everyone!
KS1 Sportsmark Silver Award Winners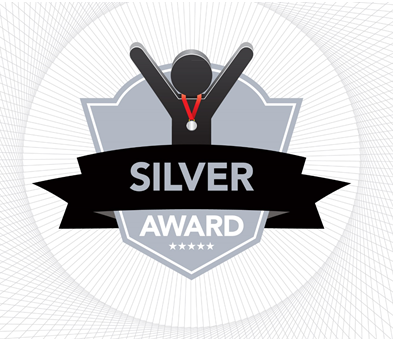 Click here to see our certificate that we won for our determination in the development of Physical Education and School Sport!
Sainsbury's School Games Mark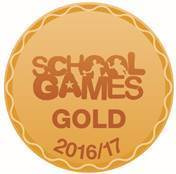 The Sainsbury's School Games Mark is a Government led awards scheme which reward schools for their commitment to the development of competition across their school. OfSTED use the Mark award as part of their inspection framework and schools can use it as a development tool.
We have been successful in achieving the Sainsbury's School Games Mark: Gold Level Award! We have met criteria which including ensuring high percentages of our school community are involved in lunchtime clubs, after school clubs, a wide range of competitions/festivals and that we offer leadership opportunities for children. We recognise that PE is a fundamental part of a child's primary education, which aids them to lead a full healthy and active life.
Through a variety of exciting and stimulating activities, we strive to enable pupils to realise their full potential, develop skills, improve core body strength, appreciate imaginative performance and promote an enthusiasm for lifelong activity and fitness. Thanks to everyone who has helped to get out PE and Sport provision to this recognised level! Lets keep it up :)