Parish Links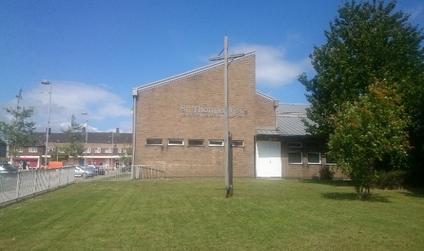 At St Thomas More School, we believe in building strong links with our parish community. We work closely with our parish priest, Father Martin Trask.
Father Martin is a regular visitor in our school, and he works in class supporting children with their learning and development. He often leads class discussions based upon the current RE topic as advised by the class teacher. He regularly celebrates mass in school, and the school often organises school masses in church. The children attend mass with the parish community every half-term. Father Martin also comes into school to celebrate class masses and to hear confessions. Father Martin also holds a beginning and end of year retreat day in church with the Year 6 children, which involves mass with the parish and liturgies/reflections throughout the day.
We enjoy welcoming our parish community into school and invite the community to share mass with us when it is celebrated in school along with any liturgical liturgy that a class may be celebrating.
Children are encouraged to visit the church throughout the year, for a variety of reasons. Classes also visit church to develop their understanding of RE topics. This year, the infant classes visited church to perform a pretend baptism on a doll, and Father Martin talked about the signs and symbols all around the church. The children have also donated canned goods and non-perishable food items to help those in our community at a local food bank during Harvest Fast Day.