New School Dinners Information
New School Dinners Information
3 October 2016 (by admin)
How to open an account and more....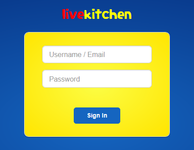 FOR YOUR ATTENTION PLEASE READ IMPORTANT INFORMATION
Please remember to send your email address to the office, so we can forward this on to Dolce for the new dinner procedures.
Payment for meals can be made by logging into your live kitchen account and paying by direct debit, or a payment can be made online. From October all payments will need to be either by direct debit or online. No cash will be accepted after October, and if arrangements have not been put in place you will be unable to order a school dinner for your child.
Payment must be made for a full week and not daily. If your account falls into arrears more than 5 days (£10.50), your account will be suspended and you will not be able to pre-order a lunch online or in school.
You will receive an email from Dolce to notify you of this. However, if you have not notified school of your email address the account will be suspended in school and school will also be unable to order a lunch for your child. We will contact you to notify you of this and until the arrears have been cleared, you will need to provide your child with a packed lunch.
The school office will not handle any cash.
Please also ensure any dinner money outstanding from last year is paid as soon as possible.