Mission Together
Mission Together
1 November 2016 (by admin)
How did we do last year and how can we help this year?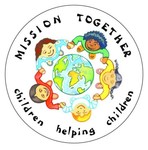 Mission Together:
On Monday, 17th October, we had a Mission Together assembly. We heard that last year we raised over £200 for the people in Malawi. Our goal was £200, which we surpassed!  We heard how our money went to help buy mosquito nets as well as build a hospital.
This year we are going to help the people of Kenya. We are going to help buy food for children who are going to school instead of having to work in the fields with their parents. Our money will help these children get one proper meal a day of rice, beans, milk and a banana.
Please make sure that you are filling up your red mission together boxes at home with any spare change that you can! Once they are full, bring them back to school! Thanks to all for helping Mission Together and for your donations last year too! 