No Pens Wednesday!
No Pens Wednesday!
26 October 2017 (by admin)
Fun activities all day - and not a pen in sight!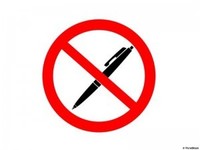 As a whole school, we will be having a jam-packed, fun-filled day of activities…and not a pen in sight!
Wednesday 8th November 2017
Reception
We will be creating some Bonfire Night themed artwork using paint, chalk and lots of mess! Be prepared to get creative F2! 
Year 1
Linking to our Heroes topic, year 1 will be astronauts for the day! Creating space artwork, music and drama! Get ready to be 'Out of this World!'
Year 2
As part of our 'Fighting Fit' topic, Y2 will be having an art and drama day including creating artwork with fruit in the style of artist 'Giuseppe Arcimboldo', drama around Florence Nightingale, and key sketching skills inspired by artist Paul Cezanne. Artist hats at the ready! 
Year 3
As part of our mountain topic we will be having an explosive day learning about volcanoes. We will be making and erupting volcanoes, creating art and drama and making lava cakes! 
Year 4
As part of our Remembrance of WW1 Topic, we will be creating poppies using a range of different materials and thinking about how we can create silhouette images of soldiers against a backdrop of a battlefield. 
Year 5
As part of our Remembrance WWI topic, we will create a poetry performance using 'For the Fallen'. We will also be creating some powerful WWI themed art work 
Year 6
As part of our Black History case study research on "The Great Kingdom of Benin", we will be researching, using ICT, creating dramas as well as creating some artwork!!