POETRY DAY
POETRY DAY
8 November 2017 (by admin)
A fun filled Poetry Day!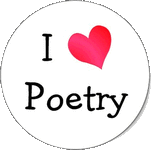 Poetry Day! On Friday 17th November, we will be have a fun-filled poetry day!
A poet, Matt Goodfellow, will be visiting each class to inspire our children to read, write and perform poetry. We would ask for a contribution of £2.00 per child so this special day can go ahead.
Please bring in your contribution ASAP. Please could you send the £2.00 voluntary contribution in a named envelope.
Thank you for your support. Below are some poetry websites your child might like to visit before next Friday.
http://www.mattgoodfellow.yolasite.com/poems.php http://www.poetry4kids.com/poems
https://achildrenspoemaday.wordpress.com/ https://www.poets.org/poetsorg/poem-day KS1