ATTENTION Y4 PARENTS - RESIDENTIAL INFORMATION
ATTENTION Y4 PARENTS - RESIDENTIAL INFORMATION
24 January 2018 (by admin)
Please read for important information...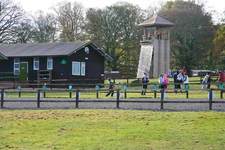 We will be holding a Parent information session on Monday 12th February at 3.30pm regarding the Y4 Residential trip to the Kingwood centre on Tuesday 6th March 2018 until Wednesday 7th March 2018.
The balance for this trip does need to be paid for as soon as possible, and by the latest the 6th February. A deposit payment of £20 for each child has already been made, which leaves a balance of £40.00 due for the
remainder of this trip.
----------------------------------------------------------------------------------
Y4 Residential Trip to Kingswood Peak Venture 6th – 7th March 2018
Name Of Child:__________________________________
I have enclosed the full payment of £40.00 due
Signed Parent/Carer. _______________________________
YEAR