Y6 Whitby Residential - Parents Information Session @ 4:15pm
Y6 Whitby Residential - Parents Information Session @ 4:15pm
1 February 2018 (by admin)
Find out more about the residential...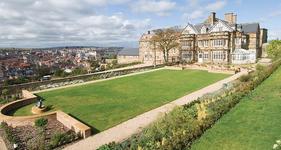 We will be holding a Parent information session on Monday 12th February at 4.15pm following the after school booster session, this will be for approximately 30mins and will give parents all the information regarding the two night Y6 Residential trip to YHA Whitby from Tuesday 12th June to Thursday 14th June.
We are finalising costing's and will be able to give you a total price for the trip on next week's newsletter. A deposit payment has been made of £20 for each pupil. Further payment details will be given at the meeting, including details of paying through parent mail, and also all information regarding activities planned etc.
We will be offering parents the option to pay the balance in full or by regular installments.