NEW DATE: Parents Phonic Screening Workshop @ 9:15am
NEW DATE: Parents Phonic Screening Workshop @ 9:15am
9 March 2018 (by admin)
Come along to learn more about Phonic Screening...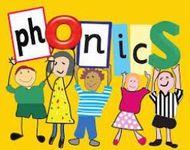 Towards the end of year 1, each child completes a Phonics Screening test which assesses their ability to read real words and nonsense 'alien' words.
Parents are invited to attend a phonics screening workshop on Friday 16th March at 9.15am. The workshop is a fantastic opportunity for us to provide key information and practical tips on how to support your childat home.
If you would like to attend please complete the reply slip below and return it to the office.
Phonics Screening Workshop
To be held on Friday 16th March at 9.15am
Name of Parent ______________________
Childs Name ________________________
I will be able to attend the Phonics Screening
Workshop.
Signed Parent/Carer______________