Dr Bike in School!
Dr Bike in School!
20 April 2018 (by admin)
Get a health check for your bike...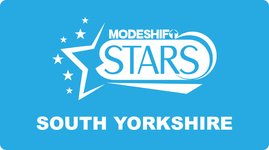 On the 24th April 2018 the school will be having a 'Dr Bike Session' as part of the Big Pedal. Any pupils that cycle to school on the above date will get a free health check for their bike. There are a limited number of places, so it's first come first served! So what does that involve? • Every bike will be checked over to ensure that it is safe to ride • Bikes will have tyre pumped up and chains lubed if needed • All nut and bolts will be checked for tightness • Brakes will be tightened and checked But… • Please note as I cycle to school, the equipment I can carry is restricted. In some cases some parts may be replaced, but with the time and resources available, some things are not possible to fix. There will be a note of the checks done and any work undertaken attached to all bikes which have been seen. So even if you can't ride to school; push your bike in and hopefully you may be able to ride it home. I look forward to seeing you there. Happy pedalling! Paula Edwards Active Travel Officer, Sheffield Working in partnership with Sheffield City Council WE / MY CHILD WILL BE BIKING TO SCHOOL to visit Dr Bike Name ________________________________________________________________________________ Class_________________ Signed: ------------------------------------------------------------------------------ PLEASE RETURN FORM BY 20.04.18 IF YOU HAVE ANY QUERIES, please school.