Move More!
Move More!
8 June 2018 (by admin)
Find out more about how we can move more as a community...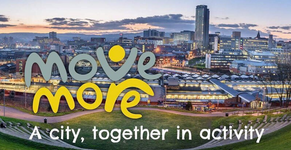 As a school we are taking part in the Move More Schools - we will be pledging to 'move more' in school - in our lessons and our outside playtime and lunchtimes!
You can help by doing activities at home too! Find out more at MoveMoreSheffield