Summer Fair @ 3:20pm - 4:20pm
Summer Fair @ 3:20pm - 4:20pm
29 June 2018 (by admin)
Find out more...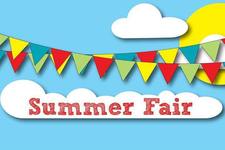 Friday 6th July
3.20pm – 4.20 pm
In school organised by the Friends Association
There will be some items for sale that your child has made in class! Other stalls will include tombola, book stall, games, and sponge the member of staff. Plus many others!
Please come along and support our school.
Any donations for our bric-a-brac stall and tombola stall would be greatly appreciated.. Items such as unwanted gifts, toys, books etc.