Social Media Drop in Sessions
Social Media Drop in Sessions
29 June 2018 (by admin)
Find out more about St Thomas More and how we use Social Media and how you can...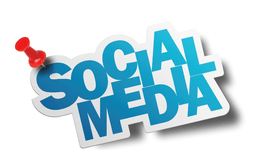 Not sure how to download our School App?
Want to find out more about our School Twitter account?
Need support setting up an account?
Want to know more about our website?
Help is at hand!!

Come and join Mrs Kirk at our drop in sessions in September to find out more about our School App, Twitter account and website – we can help you download the app, set up a safe and secure twitter account so you can follow us and point you in the right direction to information on our website!

We'd really love to have more of our families using our App and following us on Twitter so we can improve the way we communicate with you – so please do pop along to either of the dates below. If you could let Mrs Kirk know if you would be happy to attend then we can have an idea of numbers to expect!

Don't forget to bring your mobile phones so we can download the app – it works on iOS and android phones :)
FOR ATTENTION OF MRS KIRK
I will be attending the Social Media drop in session on:
Wednesday 5th September 2018 @ 2:30PM □
Thursday 6th September @ 9:00AM □
Sessions will last approximately 45 minutes.
Name……………………………………………………………………….
Parent of …………………………………………………………………