FUNDRAISING DAY!
FUNDRAISING DAY!
4 July 2018 (by admin)
A fun day for all...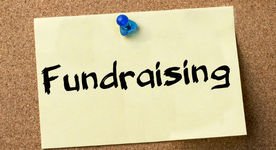 In conjunction with the Friends Association we will be holding a fundraising day on Monday 16th July.
Each class will have a theme (see below) and if children wish to take part that's great - we just ask that every child that participates donates £1.
On this day each class will also do a mile - children can walk, jog, skip, dance their way to their mile! It would be great if children could be sponsored to do this - sponsor form attached to the back of the newsletter. All children will take part in the mile whether they have collected sponsors or not.
There will be toast on sale at break-time on that day for 10p per slice.
All monies raised will go to Friends Association. For anyone who doesn't know, Friends then use this money towards things for school - sometimes they will give money towards school visits/trips as well as purchasing new equipment for school,
F2 - Fairy-tale dress up theme
Y1 - Wear a hat day
Y2 – Pyjamas day
Y3 - Wear as many different colours as possible
Y4 – Bright colours day
Y5 - Bright clothes Day
Y6 – Wear your PJs