After School Clubs Autumn Term 2018
After School Clubs Autumn Term 2018
4 July 2018 (by admin)
Please read...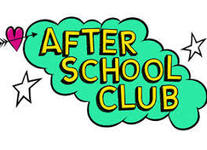 Attendance at after school activities has declined over the past 12/18 months. We have tried putting on activities as suggested by children but these have still not proven to be popular and many of them were being run at a loss.
During the summer term we ran 4 after school activities and we said we would use attendance at these activities as a base for decisions about future after school activities.
Out of the 4 activities we have run, 2 of them have been very well attended (Cheerleading for KS2 and Cheerleading for F2/KS1). There has been very low attendance at art club and film club.
As a result of this we will be offering 2 after school activities in Autumn 1
Gymnastics for KS2 (Y3 – Y6) children and
Dance for KS1 (Y1 & Y2).
Sign up details will be in next week's newsletter.