Milk for the Autumn Term 2018
Milk for the Autumn Term 2018
13 July 2018 (by admin)
When to order for September...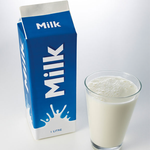 If you would like your child to receive milk from Monday 10th September it will cost £12.60 .
This is for the whole Autumn term until the week commencing the 17th December 2017.
Please note milk can be ordered at any time throughout the year. The price reduces on a sliding scale, as shown below. Please contact the school office for the correct price.