Mega Raffle!
Mega Raffle!
13 July 2018 (by admin)
Don't forget to buy tickets - there are some fantastic prizes!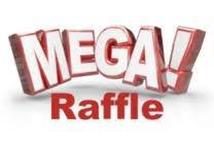 PRIZES ON OFFER!!!
Kindle
£50 Meadowhall Vouchers x 2
£25 Meadowhall Vouchers x 2
Amazon Echo Dot
Mechanised Cleaner RRP £89
Family tickets to:
Metrodome Calypso Cove
Ponds Forge Swimming
Ice Skating
Tickets to High Altitude
and many more!
Tickets on sale in school and also at the school office. The raffle will be drawn in school on the 18th July – Good Luck!!!!