Y3 Swimming Lessons
Y3 Swimming Lessons
7 September 2018 (by admin)
Information...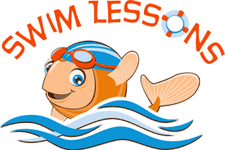 The Y3 Class will be going swimming from Friday 14th September after lunch at approx. 1.30pm, until 1st February 2019.
Pupils will be accompanied by school staff at all times, and they will be taught by qualified swimming instructors, supported by our staff.
All pupils are expected to take part as swimming is a national curriculum subject. They will be travelling by coach to and from the venue.
Please can you ensure your child has their swimming kit in school that day. Pupils will need to wear appropriate swimwear (bikinis/shorts below the knee, underwear, are not acceptable). For each lesson your child will need to bring swimwear and a towel in a waterproof bag.
The swimming service has a no jewellery policy so please avoid any piercing until after
the block of lessons or your child may miss out on their swimming allocation(taping is not acceptable as it will come off in the water). Hair must be tied back .