Important Information about the Flu Vaccination
Important Information about the Flu Vaccination
13 September 2018 (by admin)
Please read...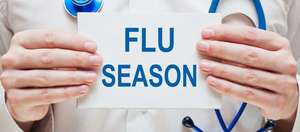 Dear Parents
We have been contacted by NHS Public Health England regarding the flu vaccinations that are given in school. For more information visit www.nhs.uk/child-flu.
Children in reception, year 1,2,3,4 and 5 will be given the vaccination at our school, from October through to December no specific date has been given at this time. Parents need to fill in an on line consent form in order for their child to receive the vaccination in school.
The information below has been sent to school from NHS Public Health England
'If you would like your child to receive the nasal flu vaccine in school please follow this link to complete an on line consent form;
The vaccinations will take place at your child's school from October to December 2018.The link will close 26th September 2018. If your child has already had the Nasal Flu vaccine since Sept 2018 please disregard this text. '
Thank you for your co-operation and support in trying out this new electronic consent scheme.
Kind Regards
IntraHealth Immunisation team