Y6 Residential
Y6 Residential
21 September 2018 (by admin)
Y6 Parents - all you need to know!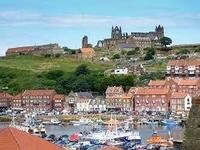 Y6 Residential trip to Whitby.
We are pleased to announce that we are offering a 2 night residential to this year's class six pupils on Wednesday 3rd July 2019 until Friday 5th July. The Children will be staying at the Youth Hostel in Whitby next to the Abbey. The stay will include all accommodation, including 3 meals provided of breakfast, lunch and dinner, and refreshments during the stay. The cost to parents will also include the coach to and from Whitby.

The cost for the transport and accommodation including all meals and supervised activities is £160.00 per child, this is an approx. price at the moment as costing's of some activities still need to be confirmed.

We will be offering an information session for parents to attend in the near future to find out more about the activities the children will be participating in and further information on the YHA Whitby Centre. We will also be giving you information on clothing and footwear the children will need for the trip.
For now we would like you to confirm below if you would like your child to take part in the Y6 Residential trip and include a £20 deposit, which will be needed to secure the booking with the YHA in Whitby. The final date for this will be the 19th October.
----------------------------------------------------------------------
Y6 RESIDENTIAL TRIP TO WHITBY
3rd July – 5th July 2019
I give my permission for my child: ___________________________________________
To take part in Y6 residential trip to Whitby on the above dates.
I include a £20 deposit to secure the booking
Signed Parent/Carer: ----------------------------------------
Date: _________________________________