Maths and English Mastery Workshop
Maths and English Mastery Workshop
26 October 2018 (by admin)
Come and find out more!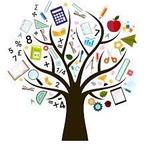 MASTERY WORKSHOP THURSDAY 15TH NOVEMBER
Join us on Thursday 15th November for tea, toast and an introduction to English and Maths Mastery! As some of you may be aware, we have recently adopted a Mastery approach at St Thomas More, and we'd love a chance to show you what it's all about! Miss Bennett and Miss McKay will be leading a workshop for parents which will cover the following:
How the Mastery approach works
The 'Growth Mindset'
What Mastery looks like in books
What our children think
We will look to have tea and toast from 08:50-09:00, and the workshop will run from 09:00-09:30. We also hope this will be an opportunity for you to ask any questions you may have. It is wear something spotty for Children in Need day so feel free to wear spots when you attend! If you would like to attend, please return the below form to the school office, indicating also if you would like some tea and toast prepared, by Monday 12th November 2018.
Name:_______________________________________________
Child of:______________________________________________
I will be attending the English and Maths Mastery Workshop on Thursday 15th November □
I would love some tea and toast! □
Signed:___________________________________________________ Date:_____________________________________________________