School Christmas Fair
School Christmas Fair
26 October 2018 (by admin)
Want to come along or have a stall?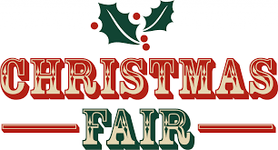 Come and join us at our annual Christmas Fair on Friday 7th December 3:30pm – 5:00pm

There will be an abundance of festive-filled stalls as well as a mega raffle and Santa's grotto!
We will start selling the mega raffle tickets after half term so watch this space!
If you would like a stall at the fair, then please contact Nicola Jones (Abby Jones Y4 mum). Stalls cost £7. Keep an eye out for our upcoming posters and leaflets for more information!