School Uniforms
School Uniforms
1 February 2019 (by admin)
Important Information for all Parents...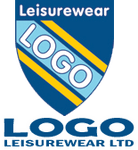 IMPORTANT INFORMATION ABOUT UNIFORM ORDERS
After half term (Tuesday 26th February) we will no longer be taking uniform orders in school. If you require any uniform you will need to order directly with Logo Leisurewear.
Logo Leisurewear can be found online at www.logoleisurewear.com/schoolshop Search for our school either by clicking on School Shop or by scrolling down the page to our school badge and clicking on the link, available items will then be displayed.
If you don't have an online account already you will be prompted to set one up when you go to check out any items. Logo Leisurewear can also be contacted on: 0114 251 1171 or email: sales@logoleisurewear.com
Thank you for your cooperation with this! :)