BREAKFAST CLUB CHANGES
BREAKFAST CLUB CHANGES
15 February 2019 (by admin)
Please read about important changes to breakfast club after half term...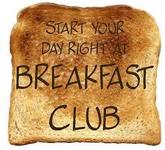 There will be some changes made to breakfast club from the second week back after half term. From Monday 4th March children attending Breakfast Club should be dropped off, signed in and paid for at reception rather than in the hall.
The Breakfast Club runs from 8:00 am to 8:50 am (latest entry 8:30 am), with children given breakfast and supervised until school starts. The cost is £3 per day.