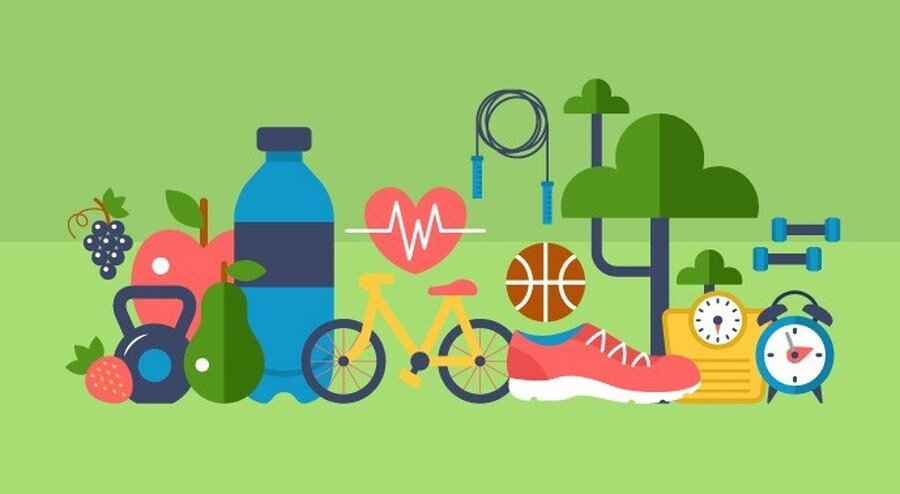 At St Thomas More Primary School, we are committed to supporting the emotional health and wellbeing of our pupils and staff. We know that everyone can experience challenges that can make us vulnerable and sometimes, anyone may need emotional support. We work as a school community to achieve support positive mental health and we all have a role to play to achieve this.
As a school, we promote a mentally healthy environment through:
Promoting our school values and encouraging a sense of belonging

Promoting pupil voice, school council and opportunities to participate in decision-making

Celebrating academic and non-academic achievements through a weekly 'Celebration Assembly'

Providing our pupils with opportunities to develop a sense of worth through taking responsibility for themselves and others

Providing our pupils with opportunities to reflect

Weekly PSHE (personal, social, health, economic) lessons

Daily break times

A range of activities for pupils to participate in during lunch times

Access to appropriate support that meets their needs

Helping pupils to understand their emotions and feelings better and to feel comfortable sharing any concerns or worries

Helping pupils to develop emotional resilience
We offer different levels of support:

Universal Support - To meet the needs of all our pupils through our overall ethos and our wider curriculum. For instance, developing resilience for all.
Additional support - For those who may have short-term needs and those who may have been made vulnerable by life experiences such as bereavement.
Targeted support - For pupils who need more differentiated support and resources or specific targeted interventions such as wellbeing groups.
What do we do in school to support our pupils' wellbeing?
We have a designated pastoral support in school that is responsible for promoting wellbeing for our staff and pupils (Mrs Turner).
We have nominated school council members in each class to represent their peers and gain feedback in class assemblies.

We hold extra termly meetings for pupils who need more regular meetings to support their needs.

We have parents' SENDCO coffee mornings for any parents to attend and share their concerns and worries.

We have email addresses/Dojo for all teaching staff so parents can email concerns or worries.

We have move up days, extra transition sessions and meet the teacher sessions for when a pupil is finding a class move difficult.

We have Key Stage 2 children as play-leaders/sports coaches to support younger children in positive play.

We have mental health and wellbeing trained staff in order to support pupils with their needs.

We have positive behaviour systems in place to promote positive social behaviour.

We have a PSHE curriculum that helps pupils to build important life skills, such as learning to learn, habits of mind and the growth mindset.

We have a Mental Health and Wellbeing Policy for our school which is regularly updated.

We include World Mental Health Day and Mental Health Awareness Week in the school calendar and plan activities for the whole school.

We have a group of pupils who are known as 'Healthy Mind Champions' to support pupils who may be finding lunchtimes difficult. The Healthy Mind Champions also nominate two people each week to receive a reward for being a 'kind friend'.
Celebrating Success

We like to celebrate our many successes together by:
Posting achievements on Class Dojo to celebrate what is taking place

Displaying pupil's work

Celebration Award Assembly each week

Photos of achievements in the weekly newsletter

Mrs Faley's 'Hot Chocolate Treats' for 'Always Children' (pupils who are consistently demonstrating the ethos and the values of the school

School newsletters
Useful links
Some useful resources that you could use at home to support your child's mental health are below:
Advice for parents and carers: talking mental health with young people at primary school
This leaflet, which was created alongside the

Talking Mental Health Animation & Toolkit, features an introduction from our Patron, Her Royal Highness The Duchess of Cambridge who supported the You're never too young to talk mental health campaign stating the campaign's resources "demonstrate how we can help children express their feelings, respond appropriately, and prevent small problems from snowballing into bigger ones."
Sheffield Mental Health Guide

Sheffield Mental Health Guide website has recently been launched – click on the link below to visit the
website.
Visit the website
This website was initiated by the local charity, Sheffield Flourish who co-designed the Mental Health
guide to offer bespoke support for residents of our Steel City.
Initially, Flourish started with the remit of supporting and signposting adult services but the demand for
children, young people and families also grew.
As a result, the Sheffield Mental Health guide signposts children and families with activities and supportive networks. Flourish also offers a range of Drop-In Activities.