q
Our MASTERY Curriculum
At St Thomas More, the principles which underpin our mastery curriculum are that there is an absolute belief that every child can and will achieve. Children in our school know and believe that learning potential is increased through effort; they know that mistakes help them grow.
Throughout the curriculum, children receive a balance of academic and personal development. We believe that every person is a unique individual, created in God's image and loved by Him. We are therefore committed to treat every person with equality of esteem and the respect and dignity due to a child of God. We believe that we should strive for the best in all that we do, for all our children. We should celebrate the diversity of age, gender, racial and social origins, abilities, culture and religion within our school community. We are committed to ensure that all children are given every opportunity to develop their talents to the full.
Our curriculum places equal importance on core and foundation subjects. It has been designed to ensure children acquire, develop and deepen the knowledge they learn and the skills they practice. The knowledge and skills learnt are based on the national curriculum which are built upon and which are progressive throughout the year groups. We believe that the content of the curriculum should be child-focused to ensure they are inspired, motivated and eager to learn (see link below for curriculum content for each year group for 2019/2020). We also believe that central to enhancing our children's learning is the need for experiences outside of the classroom to ensure there are opportunities to nurture creativity and discovery, broaden children's knowledge and to give purpose to learning.
To support the principles of our curriculum, our teaching and learning throughout the curriculum are built on 6 parts:
Engage (build on/link to prior knowledge/skills)
Introduce (introduce/model a new skill)
Consider and Practice (discover knew skills/knowledge)
Going Deeper (deepen skills/knowledge through e.g. critical thinking,
analysing, evaluating)
Independent/Group Task (embed skills/knowledge or discover more)
Plenary (self/peer/Teacher) assess knowledge and skills.
After each session, an assessment is made as to whether the child needs to continue to 'practice' the skill/knowledge acquired or is able to 'deepen' their learning further. This practice/deepen sticker is placed in a child's book after each session and highlighted accordingly.
The attached grids are an example of the way in which children cover the objectives through topics. At the beginning of a topic, each teacher sends home a parent newsletter, explaining what will be covered and how. Each class also receives a menu of topic homework at this point. This contains tasks related to the topic which the children complete over the course of the topic. The coverage of the objectives is tracked carefully throughout the year to make sure all aspects and themes set in the national curriculum are covered by the end of each key stage.
q
q
F2 Skills and Knowledge Organiser
KS1 Mastery Curriculum Overview
q
KS2 Mastery Curriculum Overview
a
Autumn Term Knowledge Organisers:
1
Mathematics
1
Our school follows the Maths mastery programme in F2 to Y6. Our reasoning for this is that instead of learning mathematical procedures by rote, we want pupils to build a deep conceptual understanding of concepts which will enable them to apply their learning in different situations. Problem solving is at the heart of the mastery approach, so we make sure to dedicate sufficient time to each new concept so every pupil can gain the reasoning they need to solve new problems in unfamiliar contexts. In Mathematics Mastery, our pupils are expected to all solve the same investigations by the end of the lesson, meaning the key concepts and objectives are met by all pupils.
The Mathematics Mastery curriculum is cumulative - each school year begins with a focus on the concepts and skills that have the most connections, which are then applied and connected throughout the school year to consolidate learning. This gives pupils the opportunity to 'master Maths'; by using previous learning throughout the school year, they are able to develop mathematical fluency and conceptual understanding.
The key principles of the mastery approach to Maths are:
The use of physical resources to encourage a secure understanding of concepts.

Giving children the opportunity to apply their skills in a variety of ways to develop fluency.

All children working on the same concept: children are challenged to deepen their understanding of the concept rather than moving on to something new.
In order to ensure that children 'master Maths' and can recall and apply previous learning, Maths meetings also take place throughout the week. These are short consolidation sessions designed to revisit previous learning in a fun and engaging way.
To find out more about the Maths Mastery programme please click here.
Click here to view our Maths Mastery Curriculum Overview
Click here to view our Maths Meetings Year Group Coverage
If you need any support with the strategies your child is using, please pop in to see your child's class teacher.
Objectives
Please click on the links below to access the Maths objectives of your child/children's' years group. Thankyou.
St Thomas More follows the National Curriculum in Mathematics. Please click here to view the programmes of study for KS1 and KS2.
Click the logo below to access the Maths with Parents website: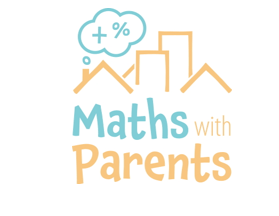 Please click here to view our parents letter about Maths with Parents to find out more!
English
qqq
St Thomas More follows the National Curriculum for English. Click here to view a copy of the programme of study for KS1 and KS2.
Please click here to view our English Policy 2021 - 2022.
Please click here to view our Handwriting and Presentation Policy 2021 - 2022.
Please click here to view a loom video explaining our handwriting policy.
11
Mastery English
1
The principle of a mastery curriculum is that all pupils keep up with the pace of the learning and that gaps are addressed immediately so that no pupil falls behind. Teaching for mastery means that all pupils are taught together as a whole class through a highly tuned teaching approach.
For each year group, the Mastery English curriculum is built around three high quality, whole class texts which the class spend a whole term exploring and enjoying. The texts are carefully chosen and are typically a classic, a novel linked to their topic and a contemporary children's author, perhaps to appeal to that particular class. Every single pupil experiences reading and engaging with high quality literature by holding a copy of the book and sharing the teacher's passion for reading. The children read the whole text through individual and shared reading, which means that everyone can enjoy the reading experience and they can all keep up with the book.
The interesting thing about this approach is that the reading comprehension, grammar, punctuation and technical writing skills are completely embedded into the whole class teaching approach and taught in the context of the whole class text. Through careful modelling and links to high class texts, each child becomes a prolific, effective writer and reader. A key principle of the programme is the teaching of reading, writing, grammar and punctuation in context; this way, children see how important it is to be the 'whole package;' as a writer, and they see how a writer's toolkit must be filled with a variety of skills and strategies.
Beliefs and Values:
An absolute belief that every child can and will achieve.

Focus on reasons why children can succeed, rather than excuses about why they will fail.

Be prepared to make a cultural shift from previous approaches.

A strong awareness that the children's life chances depend on them achieving the expected standard as a minimum.

Removal of fixed ideas about innate ability: opportunities rather than genetics.

Learning potential is increased through effort.