Adventure Playground
Adventure Playground
7 September 2018 (by admin)
Please read...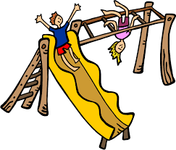 I am sure you will all be excited about our new adventure playground.
Please can we politely ask that families refrain from using the equipment out of school times before 8.50am and after 3.20pm.

If the equipment is not supervised by a member of staff, or if it is used out of school times families will not be covered on the schools insurance.